About Cunomial
Cunomial has industry's most comprehensive and best-in-class enterprise-grade solutions.
We solve problems together
Cunomial celebrates teams, hard work and collaboration. We not only partner with each other but also with our clients to build best-in-class products.

We aim to build a better experience for everyone by responding to demands for simple, easy to use and next generation cloud native software.
Our core values
Our core values express the fundamental principles and beliefs that guide us in achieving our mission, vision and commitments and is the driving force behind our exemplary work and performance. Our culture is transparent and built on ownership and trust. Our people-first philosophy has helped us weave a stellar experience for our folks and also create a customer-obsessed dream team. We believe that performance and enjoyment go hand in hand. We show clients and colleagues that we are passionate about what we do, and we expect our leaders to prioritise work that is meaningful and value creating.
Great teamwork requires more than just great tools. We practice the method that help make work better, and people happier.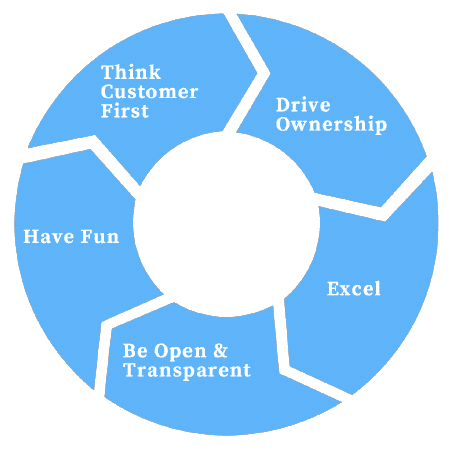 Our journey so far...
1
2018
Founder, Sonali Jha begin work on building simple, easy-to-use and cloud-native digital products. Cunomial is officially incorporated.
2
2019
Cunomial launches its first product "Accubate" (Innovation Management Software) First institutional client starts using the product.
3
2020
Cunomial got selected at IIM Bangalore for Goldman Sachs program and the program supported by Department of Science and Technology, Government of India.
4
2021
Awarded by Meity, Nasscom, UN women for software product Accubate. Cunomial on-boards its first international client and was selected by Microsoft along with 23 other tech companies globally for Microsoft Cloud Accelerator program to co-build Microsoft's Cloud + AI innovations, co-market and co-sell with Microsoft and their distribution channels.
5
2022
Cunomial launches its second product "WorkIt" (Task Management Software) First PSU starts using the product.
6
At Present
Cunomial's revenue has been growing at more than 30% every month for more than 1 year now